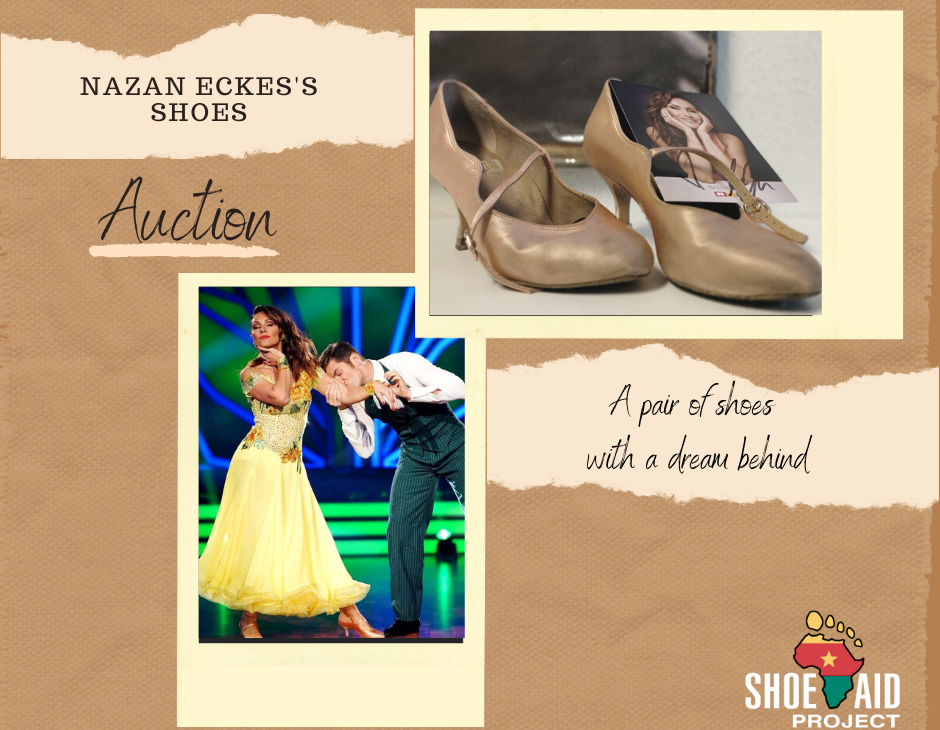 Most of the times, shoes are essential to help us follow and achieve our dreams. This time we got a very special pair of shoes with a dancing story behind. Ms Nazan Eckes, donated us the dancing shoes that she wore to participate in the television show "Let's Dance" 2019. It is motivating for us to know that she is helping people follow their dreams with the shoes that she wore to follow hers.
View this post on Instagram
Ms Nazan Eckes is not only a well-known person of the public life, known as a moderator, model and dancer; she also puts a lot of effort in various charitable projects, for example, the SOS Children's Villages and a foundation dedicated to literacy. We are grateful to be one of the organisations that she supports.
This donation arrived just on time to inaugurate our latest campaign "DONATHON 2020", where our team will collect donated shoes in six different districts in Berlin from 9th to 19th of November. We will start this event with the auction of Ms Nazan Eckes's dancing shoes, and the money that we get from it will be invested in the logistic of our project.
Click here to find the auction and get the chance to support our vision and have these special shoes.