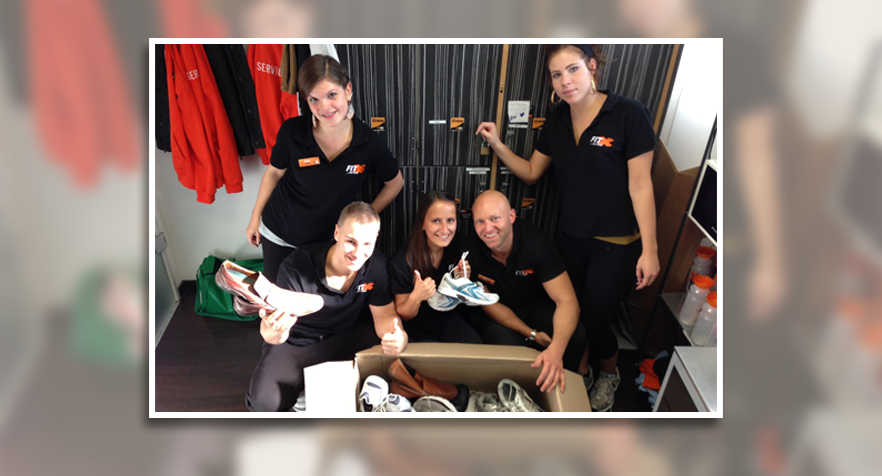 A donation of a clean pair of shoes that is still in good condition will immediately help someone in Cameroon who does not own a pair of shoes yet. We collect various kinds and sizes of shoes (sneakers, boots, slippers, dress and casual shoes, sports shoes etc.).
You can send us shoes in a shoe box or bring your shoes to one of our collection points (Call & Drop):
Collection points
Berlin-Spandau
0177 4934840 (Maria)
Berlin-Friedrichshain
0157 87616646 (Judith)
Berlin-Preunzlauer Berg
ZEHA Schuhe Store - Prenzlauer Allee 213
(Mo-Fr 11-19Uhr, Sa 11-18 Uhr)
Berlin-Kreuzberg
ZEHA Schuhe Store - Friesenstr. 7
(Mo-Fr 11-19Uhr, Sa 11-18 Uhr)
Bavaria-close to Munich
089/71671404 (Christian)
Take a look in your closet or warehouse and donate one or more pairs of shoes to people who need shoes in Cameroon.
If you want to do more, you can get together with friends, family or colleagues to collect shoes from others around you. We would be pleased to help you organise any kind of event. We welcome all donations from private individuals and companies.