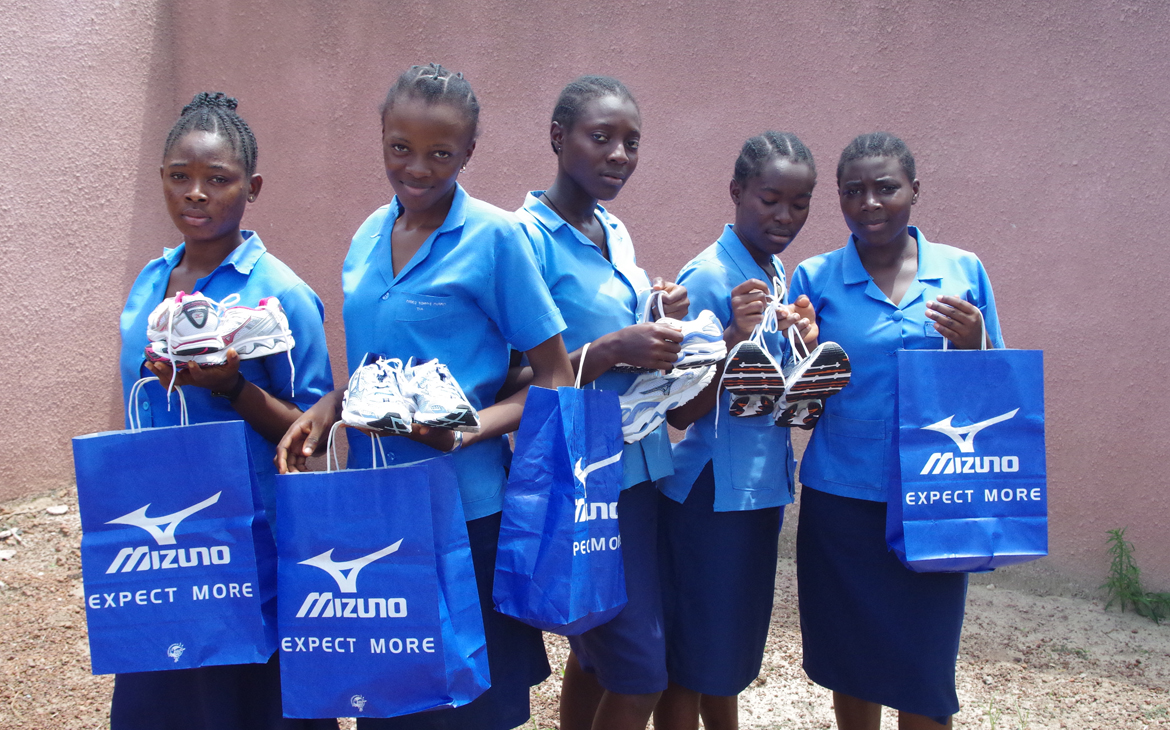 Having a proper pair of shoes for a sporting activity not only provides comfort during sports, but also promotes and enhances the athlete's skills during his or her various performances. For this reason, the Shoe Aid Project has the objective to cooperate with different sport partners – such as sports clubs, fitness studios, teams and sports shoe shops and manufacturers – to support sportsmen and women in other countries. We have been able to collect soccer, running and basketball shoes from different shoe drives organised by teams and event planners.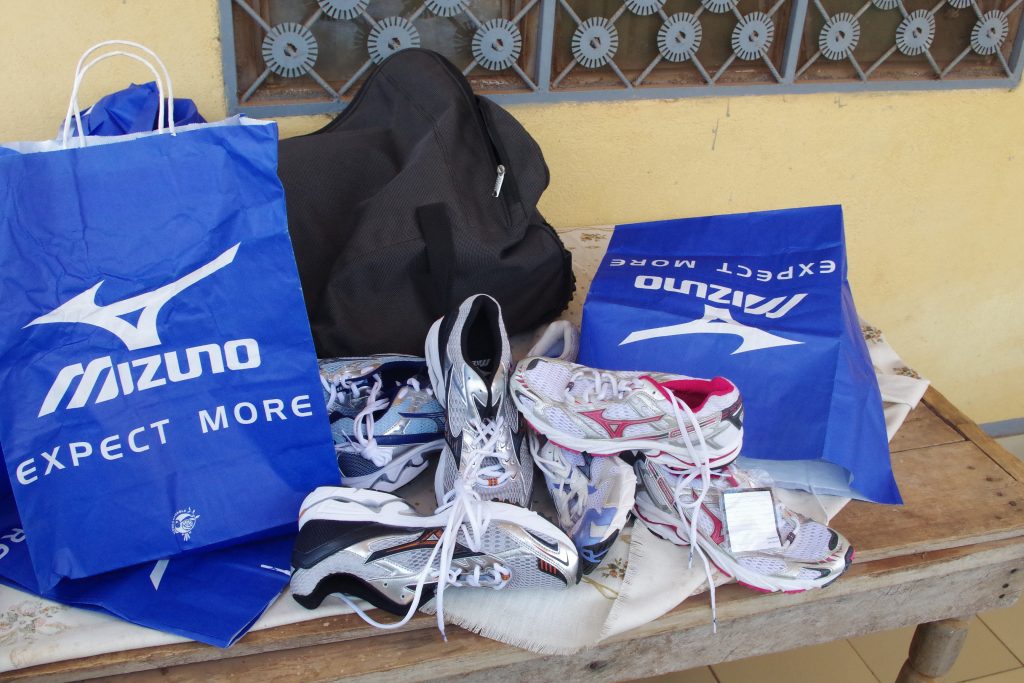 Mizuno Germany supported the Shoe Aid Project with many pairs of running shoes, which we recently donated to young girls in high schools in Cameroon. These sneakers will not only enhance their sporting performances at school, but will also boost their image during their various sporting participations.
Special thanks to Mizuno!